Juniper Estate and Higher Planes
Barry Weinman: 11th July 2016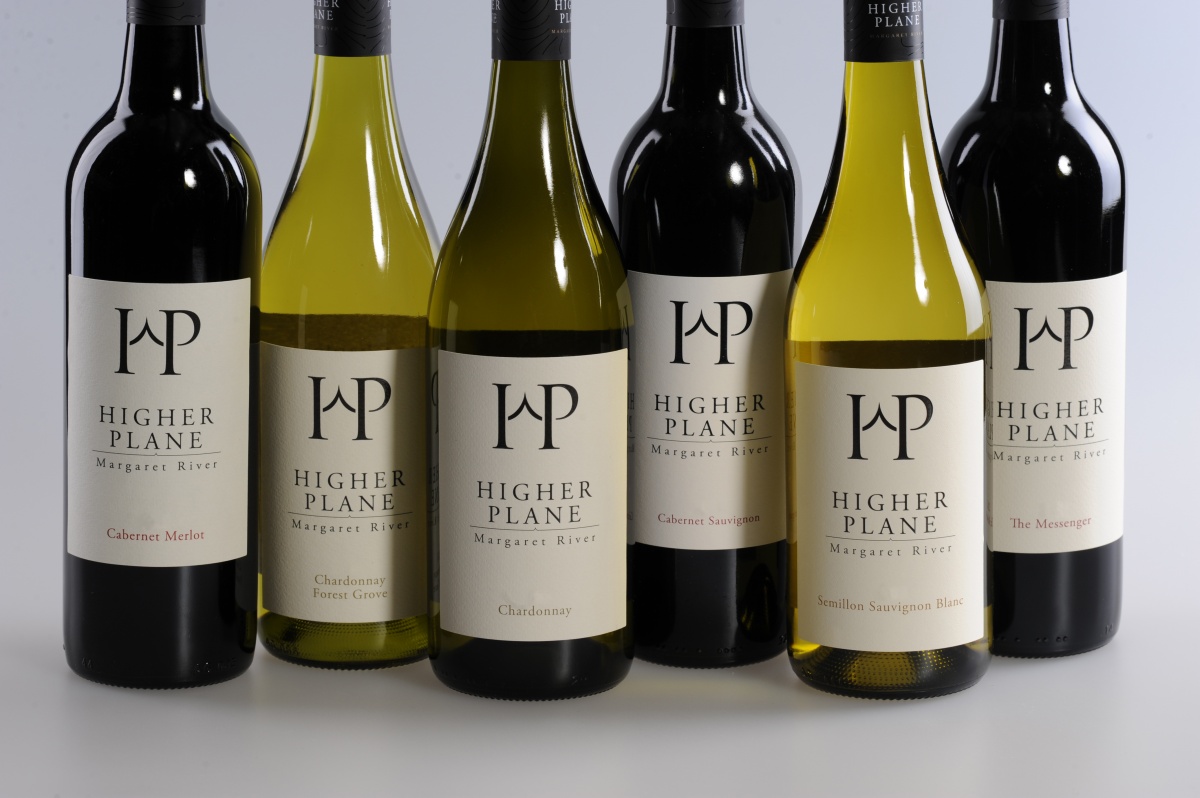 Wrights was one of the earliest wineries established in the Margaret River region. In 1998 the winery was sold and the new owners renamed the winery Juniper Estate. Given this, Juniper Estate has some of the oldest vines in the region.
Coinciding with the purchase, Mark Messenger was brought in as winemaker, and has been there ever since. Mark had a good idea of what the vineyards were capable of, as he had worked at other wineries in the area that had been purchasing fruit from Wrights.
The venture expanded in 2007, with the purchase of the Higher Planes winery and vineyards, and winemaking for this was brought in-house. The Higher Planes vineyards are further south than Juniper Estate and the wines are vinified and bottled separately to that of Juniper Estate.
This seems to confer a slight difference in style, with the Higher Planes reds appearing pretty and elegant, whilst the Juniper reds appear more masculine and firm.
N.B. As these wines were not reviewed blind, no points have been allocated.
Reviewed
Higher Planes – Semillon/Sauvignon Blanc – 2015. ($20). A 50/50 blend with lifted fruit and grassy undertones. Whilst only 5% of the wine had barrel fermentation, this was enough to really flesh out the texture, in combination with a degree of lees stirring. Vibrant acidity on the finish adds vitality.
Higher Planes – Chardonnay – 2013. ($37). This is a modern, yet accessible wine with ripe stone fruit and creamy/nutty notes. The palate is taut and elegant, with creamy oak adding texture. The finish is near seamless. Single vineyard, wild yeast fermentation, 100% Gin Gin clone.
Higher Planes – Cabernet Sauvignon – 2011 ($50 though on special for $34 from the winery). The vineyard is planted at 4500 vines per hectare. The wine has lovely, complex dark fruits over cedar and spice. This is taut, textured and complex, with the really fine tannins and oak shutting the fruit down at present. Give it time.

Higher Planes – Cabernet Sauvignon – 2012 (October Release). Cooler fruit characters compared to Juniper Estate, with mint, spice and blueberries. The oak frames the fruit, adding depth and structure. A very fine wine with great balance.
Higher Planes – Cabernet Sauvignon – Messenger – 2012 ($65). A Cabernet dominant Bordeaux blend. Pretty aromatic fruit that has floral and berry characters over mineral and earthy notes. The palate is savoury and textured, with the oak adding depth. A complex wine with restrained power and excellent length. Great now, but better in 10+ years.
Juniper Estate – Semillon – 2014 ($30). I am not sure why more straight Semillon is not produced in the region, as this is a cracking wine. Lovely ripe fruit, with savoury/grassy notes and hints of citrus, tropical fruit and gentle spice from the oak. Quite textural with a drying finish.
Juniper Estate – Chardonnay – 2014 ($37). From a cooler vintage. Modern and taut, this appears a touch finer than the Higher Planes, with grapefruit, stone-fruit and cashew notes. The creamy oak adds depth on both the nose and palate. Will flesh out with a couple of years in bottle. Wild yeast/Gin Gin and Clone 95 (25%).
Juniper Estate – Cabernet blend – Aquitaine Rouge – 2012 ($37). A new addition to the range, designed to be an earlier drinking style. Contains all five Bordeaux varieties. Fragrant mulberry fruit with attractive blueberry notes courtesy of the inclusion of 17% Malbec. The spicy fruit is complemented by supple, textural oak and fine tannins. Great drinking any time over the next 5+ years.
Juniper Estate – Cabernet blend – Aquitaine Rouge –2013 (Released this month). Again, this has delicious blueberry fruit combined with plum notes. Compared to the 2011, the fruit has more density and texture, and the graphite/mineral characters give way to slightly dusty tannins. Give it an hour in a decanter before drinking to let the fruit open up.

Juniper Estate – Cabernet Sauvignon – 2011 ($60). Made entirely from the original 1973 dry-grown vineyard, from a warmer year. This has more generous fruit, with blackcurrant and cassis notes and a touch of mint and eucalypt. The finish is taut and structured, with dusty tannins and textured oak. The palate transition is note-worthy.
Juniper Estate – Cabernet Sauvignon – 2012 (Released this month). A powerful wine, with brooding, brambly fruit. With air, the fruit gets really fragrant and pretty. A great wine in the making, though a little patience will be required.